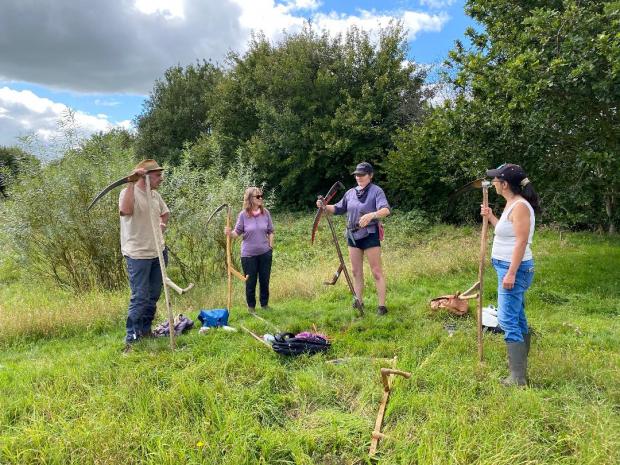 Location: Wellington
What do they do? Community food growing projects on 8 sites, including fruit and nut trees, fruit bushes and herb beds. A new forest garden project is being launched in 2021. We run talks on growing vegetables 4 times a year and a public apple juicing event every autumn, along with our apple juicing project to sell juice from otherwise waste fruit. You can find out more about our group here https://ttw.org.uk/food-group
When do they meet? Saturday and weekday mornings.
Who can join? Everyone of all ages and backgrounds, no experience needed.
Is there wheelchair access? On two sites, Burrough Way fruit bushes and Post Close cherry and plum trees. Mount Pleasant herb bed can be accessed from the edges. We are working on making the new forest garden site wheelchair accessible for the future.
Get involved by contacting Email community.ttw@gmail.com
Facebook "Transition Town Wellington" and our group page "Transition Town Wellington Community"
Instagram @wellingtontransition
Or join our community gardeners Whatsapp group.
Growing Grants Showcase -Helen Gillingham, Co-ordinator reports: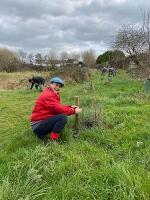 The Growing Grant contributed to plants, tools (including a scythe), signage and a foraging booklet for the Longacre community growing site.
Tools: We have bought an extra scythe plus the kit we need to maintain the sharpness of all our tools. It has been used by volunteers to cut the meadow grass. We ran 12 autumn sessions with an average of 8 people attending each.
Plants: Edible and perennial plants have been bought and planted at Longacre, Rockwell Green. We purchased extra nitrogen fixing plants and windbreak plants, which will help ensure the health of the fruit trees and bushes, as well as providing edible berries and fabric dye material.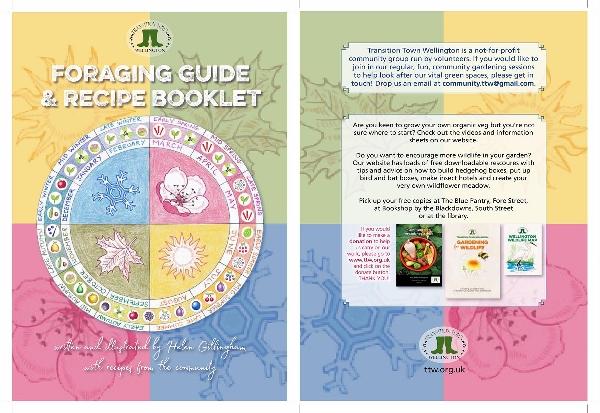 'Children who play on Longacre have been picking the fruit and trying new berries, increasing the variety and health of their diet.'
Foraging booklet: We have produced a plant foraging guide and recipe booklet. It explains where and when to pick the plants, how to prepare them with a recipe for each. We have printed 1000 copies for local people.
It is also available digitally so many more people will benefit. We are offering the text and artwork free to other community groups to use under Creative Commons, please contact us for details: community.ttw@gmail.com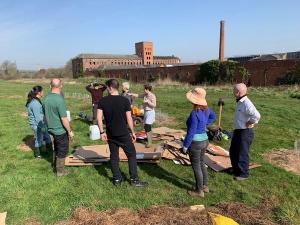 Volunteers and building community: The Fox's Field project has been incredible with many people attending each community gardening session, it's become such a well known site.
We have been overjoyed with the number of new volunteers joining both our practical sessions and our online meetings. This support has kept us going and made us realise that projects that protect our environment and promote social cohesion are so valuable to residents in our town.
'A neighbour has joined in whenever they can...they love the improvements to the site. It benefits their mental health to know something is being done for wildlife and climate and that we care about the site too'.
We seem to be on the right track and hope to work with even more local community groups soon! We hope the foraging booklet, which has only just been printed, will keep the momentum going.
Photos and Images: Hellen Gillingham / Anita Roy / TTW
*See the funding page for more details
50.96905527649, -3.232077330901
Transition Town Wellington,
Various areas in Wellington,
Wellington,