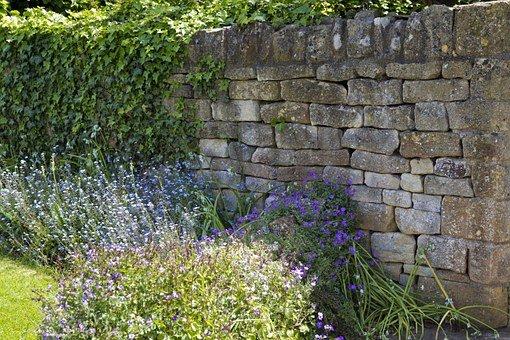 Location: The Walled Garden at Mells
What do you do? We offer garden and nature-based activities to improve physical and mental well-being and provide opportunities for people to socialise and connect in the fresh air. We are open to anyone experiencing loneliness and isolation, particularly the elderly and those with disabilities. We base our work on the transformative effects of therapeutic horticulture. The people who benefit from our projects are very broad, from young adults through to the elderly, and those with mental, behavioural and physical challenges. Our reach is very much local and rural, we are embedded within our community and work with our surrounding villages.
When do you meet? 
Monday - 10-12.30pm: Garden and Connect, supporting mental wellbeing/ 2.00- 4.30pm Wild Memories, a dementia group in partnership with Froglife
Tuesday - 10-12.30 (last Tuesday of every month). WHY Grow, a bereavement gardening group run in collaboration with We Hear You
Wednesday - 10-12pm:  Volunteer morning 
Friday - 10-12.00: Garden and Connect, supporting physical challenges
Visit our What's on page for latest information.
Who can join? Our catchment area is Mells, Frome, Radstock, Midsomer Norton, Coleford, Vobster, Shepton Mallet, Buckland Dinham, Great Elm.
We want to reach out to those that are isolated and want to connect with others through gardening. Monday mornings are focused more on mental health, Friday is lighter work and more suited to people with physical restrictions. Monday afternoon is focused on dementia and memory loss.
Is there wheelchair access? Some parts of the garden are wheelchair accessible but the stony paths make it hard work on a thin wheeled chair. We do not have a disabled accessible toilet at the moment but one is in the planning

Contact details: thewalledgardenatmells@gmail.com
Website: www.thewalledgardenatmells.co.uk/
Growing Grants showcase - Dr Samantha Evans, director, reports: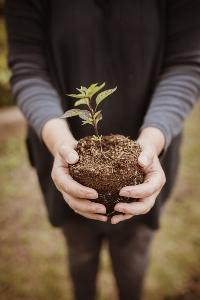 2021 Growing Grant: The grant provided additional staffing to develop and run the increased number of Cultivating Community horticulture programmes and develop opportunities to collaborate, grow the capacity of the nursery and make the space more accessible.
The funding allowed us to add on extra 'Garden and Connect' sessions, specifically aimed at older people and those with mobility issues. We ran the sessions for 21 weeks until Christmas and hope to restart them again in Spring as the weather gets better.
Average attendance per session: 5. No. of unique participants supported: 7. No. of hours of programming: 52.5.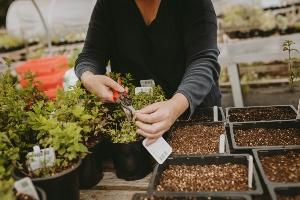 Case study: One participant was a professional woman until a number of physical challenges left her in pain, and isolated from her previous life. The weekly gardening and connect sessions provide her with some structure to her week and an opportunity to meaningfully contribute to the project.
To start with she was quite anxious and needed time to settle in every time she came but as the sessions progressed, she was more comfortable and opened up more in the social elements of the session. Above all just the opportunity to sit in nature and absorb the sights, sounds and smell of the garden invigorated her.
Challenges and opportunities: Transport to the garden is a barrier for some, the project supported the cost of community cars for a number of participants. There is a need to advertise more widely to reach people in rural locations and areas that are not well serviced by support. In 2022, supported by an intern from Bristol University we wrote regular pieces for print media such as local parish magazines and newspapers that were more accessible to rural and target audiences.
2022 Growing Grant: This grant enabled the nursery to start three new programmes aimed at making healthier food affordable
 1) Cook and Grow sessions for children: This programme was developed in collaboration with Purple Elephant who support families in need through summer activities.  Approximately 20 children per session learnt to cook a simple meal in an outdoor food kitchen combined with learning how to grow herbs, vegetables and microgreens from seeds taking home something to grow at home. 
2) No/low cost workshop on basic food growing: This programme of 12 workshops focused on upskilling people to utilise a range of container and garden spaces to feel confident to grow their own food. We increased the accessibility of our food growing workshops by working in partnership with local community groups such as Fair Frome, Active and In Touch, The Rotary, Frome Health Connectors, The Frome Food Network etc to target participants at risk of food poverty. 
3) Hidden Harvest: This pilot project maps homeowners with fruit/ nut trees in their back yards that don't have time to harvest them themselves and matching them with volunteer teams to pick crops. 1/4 of the crop goes to the home owner, 1/4 to the picking team, 1/4 for trading to offset operational costs and 1/4 to a food bank. Working with organisations such as Fair Frome, The Frome Food Network, Frome Town Council. and Avon Gleaning Network. We will also look to develop a working relationship with a values driven kitchen to convert crops into chutney/jams etc to sell to cover operational costs and provide finished products to both Fair Frome and the Community Fridge in Frome. This will be a pilot based around the Frome area but if successful could have the potential to expand geographically or be replicable. If you want to sign up to either volunteer for this projects or add your fruit and nut trees to the project please visit our whats on page and fill in our online form.
*See the funding page for more details (updated 25/3/2022)
51.24093985805, -2.3900514996346
5 Rectory Cottages,
Mells,
Frome, Somerset,
BA113PN