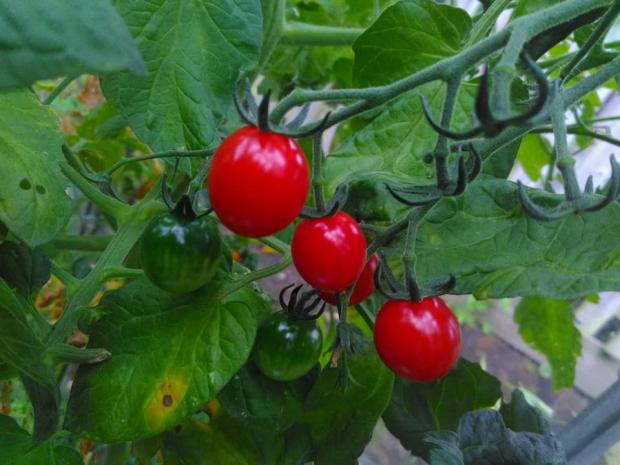 Location: Axbridge, various
What do you do? We grow organic fruit and vegetables with the community, for the community across two plots in Axbridge.
When do you meet? Every Thursday morning, plus a daily rota during the growing season. Lots of informal and social gatherings at various times.  Annual AGM and planning in February.
Who can join? Anyone
Is there wheelchair access? Partial access to the Bailiff's Wall site with assistance, and a high raised bed designed for wheelchair users.
Contact details: David Parkin, E: davidhparkin@gmail.com   M: 07974 969557 or message: Axbridge Community Allotment on Facebook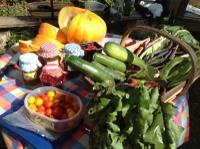 Growing Grants showcase - David Parkin, treasurer reports:
Growing Grant: The grant was used to purchase a new shed and to re-cover the existing polytunnel, to enable the group to continue to make good use of the site.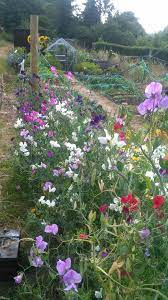 Building infrastructure and building community: We have purchased a new and larger shed for allotment tools and compost storage. We have also renewed the old polythene on our polytunnel and repaired the door structures.
Local people support the community allotment, even if they don't officially join it. A local builder lent us a concrete mixer to create the base for the new shed.
The group are part of the local response to climate change. They have been working in partnership to create a community garden in the town centre, clearing and planting up the area.
Case Study: A participant who had an unexpected bereavement and felt very isolated and depressed, was encouraged to join our community allotment. She says it has saved her and she has enjoyed learning about vegetable growing as well as adding to some wonderful flower features. She is now completing a professional horticulture course at Cannington College.
*See the funding page for more details
51.284446550485, -2.8172645194184