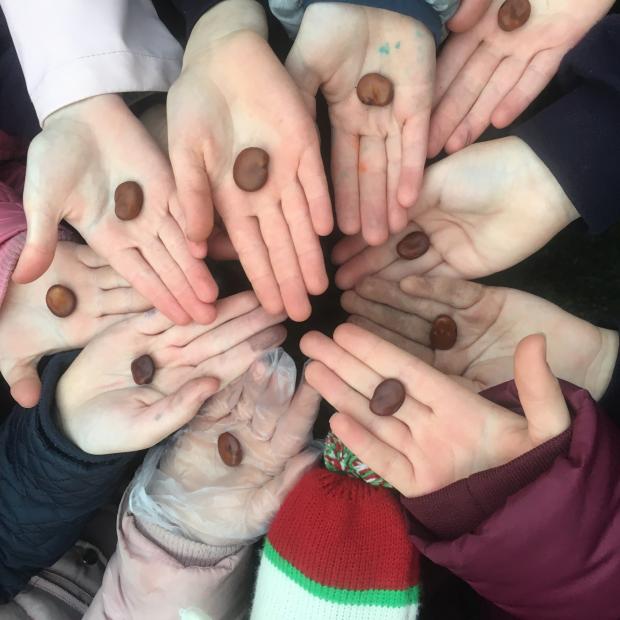 Thank you to everyone who applied for our recent Somerset Community Food Grants. Here is a brief summary of who will benefit and how. We are pleased to support a wide range of grass-roots projects working in Somerset and look forward to updates!
Transition Town Wellington: An active group of volunteers working for local change, they have an active Sustainable Food Group, which runs a range of community food initiatives, including a foraging map, community orchards and forest gardening. The grant is for plants and materials for the second stage of planting at the community forest garden at Longacre this winter.
 
Plotgate Community Farm: A CSA (Community Supported Agriculture project) offering seasonal vegetable boxes to members and encouraging participation, skill building and a increasing awareness of food growing and agroecology. The grant is for 50% of costs to build a new website, to improve membership management, communication and accessibility.
 
Seed of Hope facilitate community gardening for mental health and wellbeing, with projects running in Watchett, Cannington and Glastonbury. The grant will help to develop urban food growing areas in Bridgwater, they will buy and plant fruit and nut trees, as well as perennial vegetables and soft fruit. Volunteers will maintain the growing areas. 
 
Eat Festivals: A social enterprise reconnecting people with the productive landscape around them. They run busy, one day food and drink festivals in town centres across Somerset to showcase local food and drink producers. The grant is towards printing and distribution costs of their magazine, to keep people informed re accessing locally grown food and new information on local delivery.
 
Glastonbury United Reform Church in conjunction with Glastonbury Growers Group and Paddington Farm Trust. This partnership is in the process of bringing a small area of land behind the church into use to develop a community growing space. The grant will be used to buy start-up tools and equipment.
 
Root Connections: A CIC to improve health and wellbeing for adults with complex needs and those who are homeless and rough sleeping, they run a a community market garden and veg box scheme.The grant will enable the provision and delivery of locally grown produce to people most in need at this time.
 
Head's Up Healing Garden, West Horrington. Garden sessions are run for people with mental health problems and dementia for health and wellbeing. The grant will provide garden equipment and supplies to keep the project going throughout the season.
 
The Hub: A collective, where charities are working together to support communities in Bridgwater.
Purchase of a large freezer to store surplus and donated food, which is cooked and stored, ready for distribution to people most in need.
 
Friends of Grove Park community gardening group, Weston-Super-Mare. The grant will pay for the construction of a large accessible wooden raised bed in the community garden, which will be used for inclusive food growing activities for the local community (built from reclaimed wood).