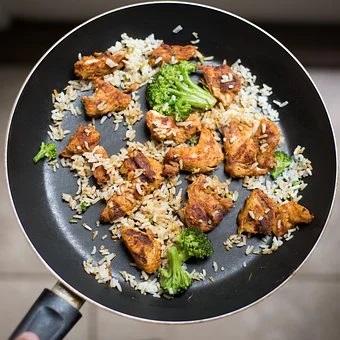 We all need to play our part in reducing the food that is wasted.
Love Food, Hate Waste
Love Food, Hate Waste is an online movement dedicated to supporting people to reduce their household food waste. They have numerous resources, including recipes, food storage advice, and guidance on how to use up all of your food - 'compleating', plus more. You can follow them on social media for regular updates and inspiration. 
Food share schemes:
Olio
OLIO is a free food sharing system, supporting businesses such as supermarkets to distribute their unsold, end-of-shelf-life food instead of disposing of it. It rehomes items they no longer need to their local community. Supplies must be reserved and collected via the app, it's simple to use! 
How you can help
Too Good To Go
Too Good To Go is another free app for reducing food waste and aims to redistribute food from businesses and restaurants which would otherwise be disposed. Food providers list their surplus items at heavily discounted prices, but you won't know exactly what you'll be getting until you collect your bag.
How to sign up as a business
It's easy to register your business, and because you enter your estimated surplus before you start, there's no ongoing commitment! You can easily adjust on the day though, if anything changes.