Somerset Community Food is a company limited by guarantee and also a charity. So we are directors of the company and trustees of the charity. We are elected at the Annual General Meeting. We do not get paid fees, but we do get paid our expenses.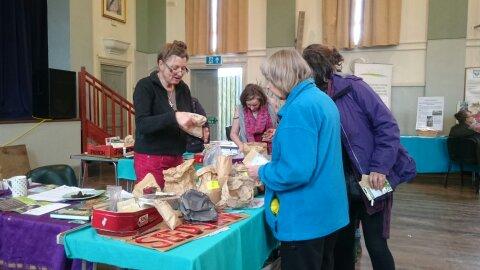 Sue Chant is a lead health and wellbeing professional at a local NHS Trust, has two children and enjoys digging the vegetable patch when time and family allow.
Peter Millar works for local charities and grows fruit and veg in a field near Glastonbury, as well as being a keen nature photographer.
Kim Robinson runs a project management consultancy and is actively involved in several local food and community groups. In her spare time, she is a keen cook, gardener and keeps chickens and bees.
Kath Wilson spent her professional life working in school health education and now enjoys life as a volunteer together with growing and cooking what survives her developing gardening skills.
Susanna Dammann is a life-long foodie and gardener, with a passionate belief in access to good food as a human right and a concern that food security is an issue we ignore at our peril.